Please use the blog to revise for your history exam Year 4!
Click here to see a summary of the events in our Year 4 news broadcasts.
Congratulations Sofia and Guada for a clear and fluent broadcast.
Well done to Nico and Cata W who were the runners up...love the hat!
Year 4H winners are...
Zoe and Marcos for an excellent news report.
The blog has been updated each time we researched The Great Fire of London.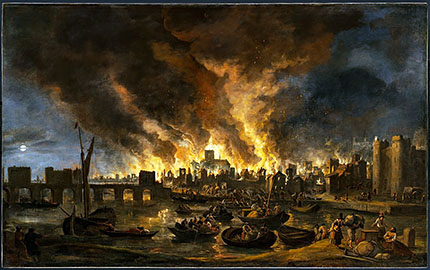 Year 4 have begun a new history topic, 'The Great Fire of London'. Click here to watch a short programme about it:
The Great Fire of London
The fire started on 2nd September 1666 at 2am in a baker's shop in Pudding Lane.
A plaque at the site where the fire began.
The fire spread quickly and we have researched into some of the reasons why. Click here to find out more.
Why did the fire spread so quickly?
The fire lasted for 4 days and the events where recorded in a diary by Samuel Pepys who was a friend and advisor to King Charles II. Click here to read more about Samuel Pepys and The Great Fire of London.
Samuel Pepys and his diary
.
King Charles II
Samuel Pepys